check out our curated travel index
Brazil! the largest country in South America and 5th largest in the world. We all know about Carnival or World Cup Soccer or maybe the Copacabana beaches, but what about that and everything else going on there?
Well we strive to give ongoing insight into the great country of Brazil here at BrazilNDX. We will scan the web for interesting( at least according to us) and relevant items to post here. It might be a product or a news item or just some random thoughts
Pull up the proverbial chair and stay awhile and then come back again and again.
Brazil: 210+ million people, Largest metro area is Sao Paulo 10+ million! Rio de Janeiro comes in Second with 5+ Million. .BR is it's ccTLD. +55 is Brazil's telephone country code. Portuguese is the official language.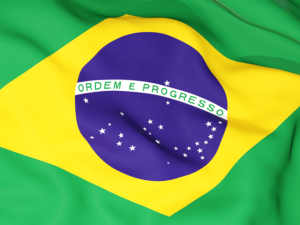 "Ordem E Progresso" Order and Progress inspired from Auguste Comte's motto (in english …loosely) " Love as a principle and order as the basis; Progress as the goal"